Now no need of computer for remix the songs, you can do this on your android device with just a simple app. Android is going toward sky, Launching great apps day by day. DJ STUDIO 3 is the app for remixing. This app already have more than 2.000.000 downloads!
DJStudio is a powerful DJ application which enables you to scratch, loop or pitch your songs in the palm of your hand.
Verified compatibility:
- Nexus One, Nexus S
- HTC myTouch, Desire, EVO 4G
- EPIC 4G
- Motorola XOOM, DroidX
- Galaxy S, Galaxy Tab
- Sony X10, X8, X10-mini
- Acer Iconia A500
DJStudio is an advanced DJ application suitable for everybody whether you are a novice or a pro.
Main features:
- No ads
- Instant song loading time
- Multi-skin
- Record through mic during 5 mins
- Background loading option
- MP3 and WAV real time pitch shift
- Twin deck on one screen
- Single deck mode for each deck with landscape and portrait support
- Smooth and responsive controls
- Upload your records to your SoundCloud account.
- Auto-saving playlists
- Embedded effects such as spinning back tap, DJ scratches, laser shots, horns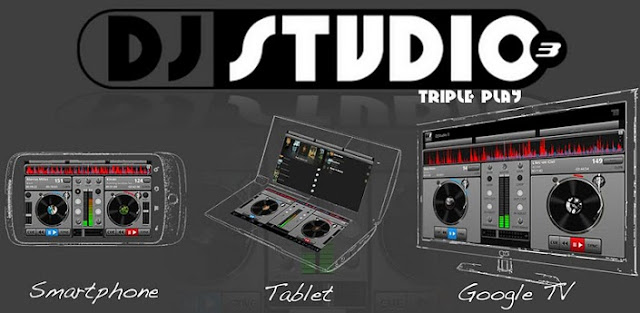 Mirror:
https://www.wupload.com/file/859789596
https://www.megashare.com/3667457
Download from google play:
https://play.google.com/store/apps/details?id=com.beatronik.djstudiodemo&hl=en