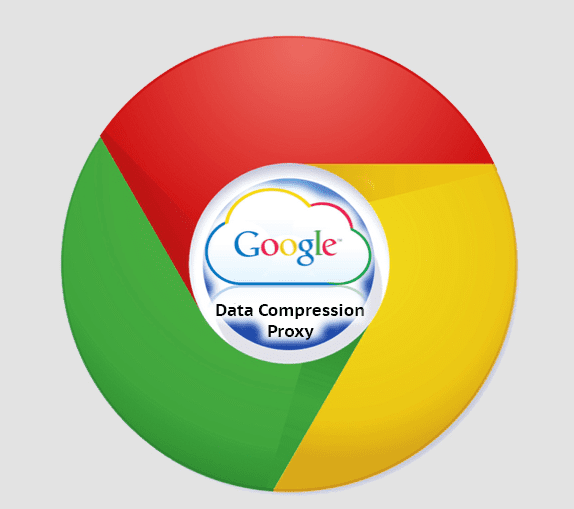 Google announced a new version of Chrome for Android and ios smartphones saying "Chrome's data compression and bandwidth management can reduce data usage by up to 50% while browsing the web on Chrome for Android and iOS."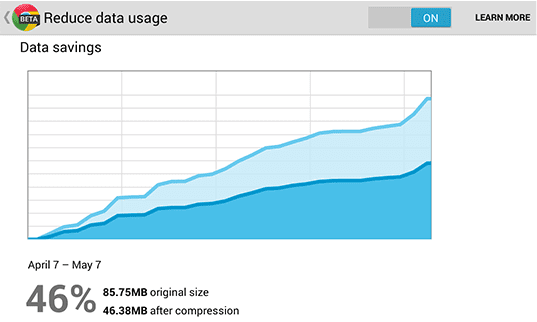 To start saving data and turn on an even more secure browsing experience, visit "Settings" > "Bandwidth management" > "Reduce data usage." Then simply turn the toggle to "On." From this menu, you'll also be able to track how much bandwidth you save each month as you browse on Chrome.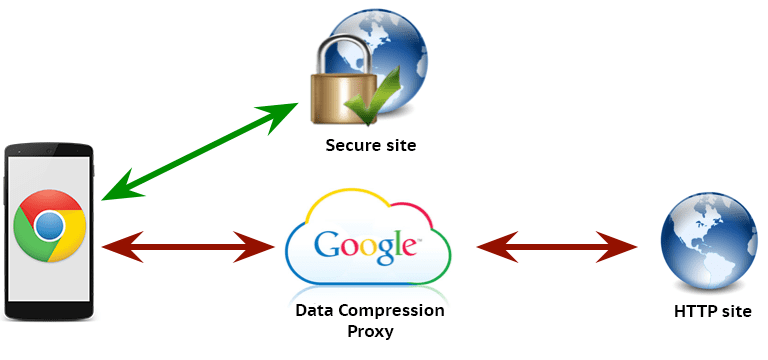 There are also some guys who are suspicious on the data privacy while using the SPDY proxy for saving data usage. Also Google chrome will directly connect ot server instead of using the proxy in case of HTTPS protocol .
SOURCE: