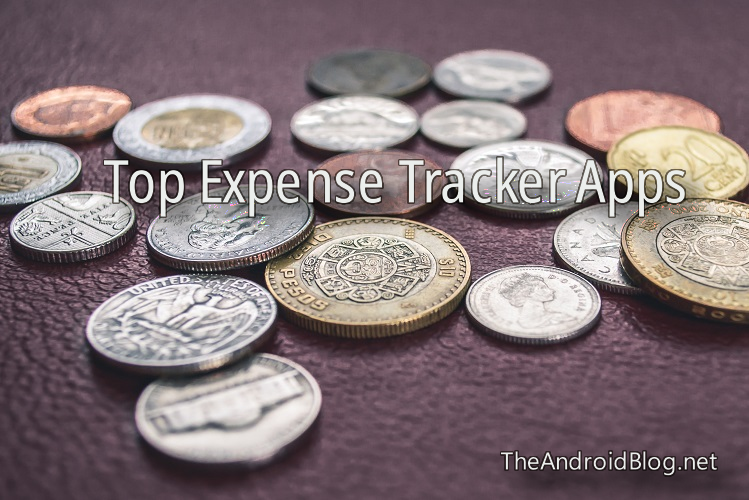 Finance management is important. Many of us spend the money without actually tracking the total expense at end of day, month or year. This leads to high expenses than expected and sometimes going beyond our budget limits.
There are many ways to track our finances. From old and simple way to note down using book-keeping approach to using an app for doing the same.
Using an application has many advantages to check and analyze the expenses at any point of time. This helps you to quickly change the plans and keep control on your expenses. Now application can be a desktop application, a template in excel sheet or smartphone app.
So here are top 5 Android apps to manage your finances.
1. Expense Manager
Expense Manager is another big name in the space of Android apps. This app has a simple UI. Yet it comes packed with all the important features you'd expect from an expense tracker app.
It supports multiple accounts and categories. It has a bill organiser so you can schedule all your recurring bills with alerts. The analytical reports are visually minimal yet to the point, with charts for different payee/payer, payment methods, categories, and many more.
Some of the few additional features are currency converter, loan calculator and interest calculator.
The app syncs all your data to Google Drive or Dropbox or saves it on your SD card.
It is an ad-supported 100% free expense tracker app. No paid verion available.
2. Money Wallet
MoneyWallet is an advanced expense manager that allows you to track your expenses and plan budgets. You can organize your data using custom categories, events, places and people tags.
Some of other features are :
• Backup on Dropbox or Google Drive or your external SD card
• Pin code, pattern or fingerprint (if supported by the device) unlock
• Currency converter in real time (requires an internet connection to download updated data)
• Ability to analyze more wallets thanks to the introduction of a "total wallet"
• Great customization options thanks to the many icons and the ability to choose the colors of the theme
• Ability to choose the color of inflow and outflow
• Integrated calculator
The user interface is in material design, clear, simple and extremely customizable. The best part is it has no ads and completely open source! You can find it on Play Store as well.
3. Montio
Monito is kind of underdog app. It's clean & basic interface provides a simple yet elegant look. Compared to Walnut, it is much simple to use with important and limited features. I liked the feature of keeping the pic of the reciept so you have proof of expense!
Monito takes care of your transactions by providing a separate view. They are shown with different colours. You can even add a photo of your receipts with the transaction.
Monito allows you to add categories to group together your incomes or expenses. You can set colours to categories to easily distinguish your transactions.
Monito automatically backs up your data to your Google Drive Account. The important thing is that Monito is completely ad-free!
4. Ivy Wallet
Ivy Wallet is one of the newest app and is getting positive reviews from the users. It's well designed and looks very different from the other expense tracker apps.
It supports multiple accounts. So, you can track the balance and expenses in your cards, bank accounts and cash separately. It also supports cryptocurrency!
With Ivy Wallet, you can plan your payment in advance to have better control on your expenses. All the expenses can be categorized for better management and reporting.
It also supports syncing all the expense data to Ivy Cloud and exporting them to CSV format.
5. AndroMoney ( Expense Track )
Andromoney has been one of the most popular expense tracker apps on Google Play. When it comes to budget tracking, this one does the job incredibly well. Even if there are other apps with more downloads on Google Play than Andromoney.
It has a simple UI and supports creating expense categories, planning your budget for each of them. You can track multiple accounts using the app. The app provides a good analysis of your expenses for a given period in the form of bar graphs and pie charts. It supports data export to an Excel sheet as well as sync with Andromoney servers. This helps in the event of a device switch for whatever reason.
It is an ad-supported free app with the option to remove the ads through a paid upgrade.
6. Walnut
Walnut is a very popular money management app that comes with a host of other useful features. The most awesome feature is it tracks your expenses by reading your SMS inbox and extracting necessary information. You dont have to even bother of adding most of incomes and expenses manually! The information is categorised by expense type, merchant, etc. which is used for generating very useful breakdown and analytics. It supports data export to PDF and CSV formats.
Being fully automated, it can locate nearby ATMs, trigger Credit Card payment reminders, check bank balances and track cash flows in Digital Wallets, Credit Cards, Sodexo cards.
Walnut supports BHIM UPI for sending & receiving money. It comes with a handy additional feature to split bills with friends.
Walnut is an Indian app and does not providde services to users from other countries.
---
So, that was my list of top 5(one bonus!) apps you can use on your Android device! :)